If you own a business, you can now integrate crypto payments in your POS system to attract a global audience! But, how to accept crypto payments from your customers?
A simple and straight answer is through "crypto wallet apps"!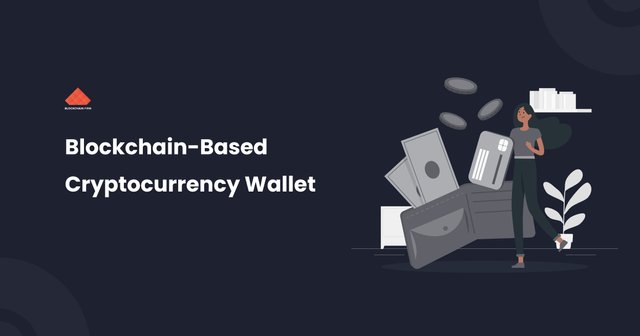 A cryptocurrency wallet is an application that saves public and private keys of your wallet to interact with the native blockchain network. The wallet software enables you to manage the portfolio of crypto coins and process transactions with them. If there are no crypto coins in the wallet, then how do the transactions happen on crypto wallets! Here's the answer!
How does a crypto transaction take place?
The crypto coins are sent or received to your wallet application by legally signing the ownership in the blockchain network. Once, the public address, private keys, and the digital signature of the crypto owner are verified by the miners of the blockchain network; the transaction is approved. If the transaction is verified, the balance in the crypto wallet of the sender and receiver changes.
Crypto wallets are the key spot to access your crypto assets. Hence, maintaining them in a customized manner is significant. Utilizing the exchange or other centralized crypto wallet is not a safer option. While picking the customized Multi Cryptocurrency Wallet Development option, you're showered with a wide variety of wallet types!
Let me provide you with a gist of every distinct type of crypto wallet!
Mobile Wallet
If you're frequently utilizing cryptocurrencies for trading, merchant payouts or any other purchase, your significant aim is accessibility. Just like installing any other software, you can install the crypto wallet app of your choice to manage and perform transactions with cryptocurrencies. You can choose the recovery option available in the mobile wallet app to back up your crypto coins in a secure manner. As mobile wallets are easily accessible, they are prone to threats. Enabling multi-factor authorization can add on a security layer for the crypto wallet app!
Desktop Wallet
A desktop wallet is a safer choice for users who prefer trading operations on their personal computers. As with installing other software apps on the desktop, you can download and install the crypto wallet on a PC. Desktop wallets can be a secure option only when there is no virus threats or access to the public networks on your device.
Web Wallet
Web wallets are considered the most insecure applications to store crypto coins. Every exchange affords its users with the wallet application, but storing the crypto assets in a centralized, third-party system is always a risky operation. If the private keys of the wallet are exposed to hackers, your crypto coins are also owned by someone else!
Hardware wallets
A hardware wallet is similar to the images, documents, or any other information stored on your USB drives. The hardware wallets can securely store your crypto coins in cold storage. In order to perform transactions or manage the portfolio, you can connect hardware wallets with internet-connected devices. However, as the hardware wallets require offline verification techniques, it is considered the most secure of all crypto wallets!
Paper wallets
If you're not investing in the crypto coins for trading or frequent use, then storing them in a paper wallet for the long term would be the best choice. Paper wallets are another cold storage option for crypto owners who store bulk cryptocurrencies.
Final Standpoint!
If you're a novice crypto owner who just stepped into the crypto market space, then try utilizing the exchange crypto wallets with minimal balance. Coinbase is the most recommended web wallet for novice crypto users. Once, you're an expert of crypto play; then you can build a personalized crypto wallet application for your trading requirements!